Free Amsoil Catalog and FREE Amsoil Sticker
---
Get yours NOW!
These are normally about 50 pages, and are updated regularly. They are full of useful product information. There is no obligation. You will receive it, along with any additional information you request, and an Amsoil sticker via USPS mail in a few days.
It only takes a minute or two to fill out the easy form which will open in a new window and re-direct to a form on Amsoil's site. Amsoil does not send paper catalogs anymore, so if you use this form, Synthetic Oil HQ will send one ourselves.
This same form can also be used to request information on becoming a dealer, just select the proper checkbox.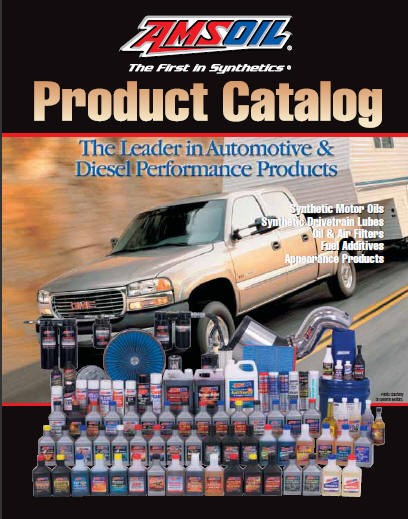 We're a 20+year T-1 certified Amsoil Dealer. We will usually throw in an Amsoil sticker and/or a SyntheticOilHQ pen if we have them in stock. We specialize in synthetic motorcycle oil, and are also avid Harley owners and riders, and yes, they run Amsoil. I own a 2003 Dyna Wide Glide and a 2007 Nightster both running Amsoil.

Synthetic oil and synthetic lubricants can help you save money with increased fuel economy and fewer oil changes. Synthetic oil offers greater protection for your engines, transmissions, and gearboxes, and improved performance. Request information with absolutely no obligation; two things will happen if you request info. Amsoil will email you an online version, and SyntheticOilHQ will mail you (USPS) a catalog, Amsoil stickers, and any other information you requested. No obligation, so make sure to request one. If you are outside the US and Canada, email us and we will do our best to ship internationally.

For a simple explanation of all of the ways you can build a second income stream by becoming an Amsoil Dealer, read the income opportunities document, or Amsoil income blog post. With a little effort you could build a nice second income.

We ship Amsoil to Canada no problem. We can send you Amsoil Canadian prices. Although we are a Kansas City Amsoil Dealer, we have good snowmobile and snowcross customers who order to Canada regularly. Request a Canada specific (Canadian prices) catalog and order direct. When requesting, just pick your province in the "state" selection box.
Amsoil

catalog

synthetic oil, synthetic motor oil, change synthetic oil, best synthetic oil, Amsoil,

---



RSS Feed
Request a FREE 48 page Amsoil Catalog. NO obligation. Save money with extended drain intervals and increased fuel economy. REQUEST A FREE CATALOG NOW!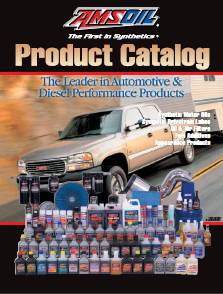 Vehicle lookup; look up your vechicle and find all lubricants, Trico wipers, filters, fluid capacities and more for your specific vechicle. LOOK UP YOUR VEHICLE NOW!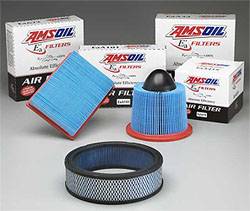 Request information on becoming an Amsoil Dealer. Start your own business, be your own boss and work your own hours. REQUEST INFORMATION ON BECOMING AN AMSOIL DEALER NOW!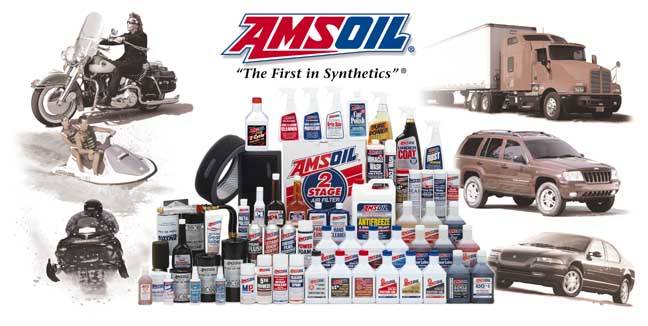 AMSOIL Preferred Customers purchase AMSOIL products at wholesale cost, which is 20-25% less than regular retail prices. Preferred Customers receive an information kit on AMSOIL products and the monthly AMSOIL magazine. Preferred Customer memberships may be renewed indefinitely for only $20/year, or $10.00 for 6 months. BECOME A PREFERRED CUSTOMER NOW!
Contact us with feedback, questions, or requests. We can mail literature, catalogs, or answer questions. Contact SyntheticOilHQ to ask a question.
---

---