Video at the bottom.
Ford Edge Cooling Fan Replacement
I'm going to try to post video of my project to replace the cooling fan on a Ford Edge. Ford gets about $800.00 or more for this. It happens pretty regularly, just go Google it. The parts online are about $200 – $300. So, with some work, you can save a handy $500.00. However, it's not simple, quick, or easy. Ford Edge Cooling Fan Replacement
This is part 1; it goes through the symptoms, and a quick look at the new fan. Some initial tips; the symptoms here were that the fan ran at HIGH SPEED whenever it was turned on. It never would slow down to low speed. This entire fan is controlled by the PCM (Powertrain Control Module) or "computer". Ford Edge Cooling Fan Replacement
Fits On:
07-09 Ford Edge (W/ Towing Package)
About this Manufacturer:
One of the most trusted names in aftermarket automotive parts is TYC, a Genera brand. They make OEM-replica products to the exact same specifications as the original parts themselves. They make their parts overseas, and even though their parts are virtually identical to the OEM factory parts, you end up paying what averages out to be about a quarter of the price most times! TYC has been making OEM-grade aftermarket parts for a very long time, and is a name you can trust in the
automotive industry
.
Ford Edge Cooling Fan Replacement
About this Product:
This is a direct replacement for the factory part. TYC makes products that are designed to be factory-grade parts. TYC parts allow you to replace factory parts on your vehicle without needing to go directly to your local dealership and paying top dollar to get them. This is a very affordable alternative to buying the factory-made part from your local dealership when it comes time to replace it.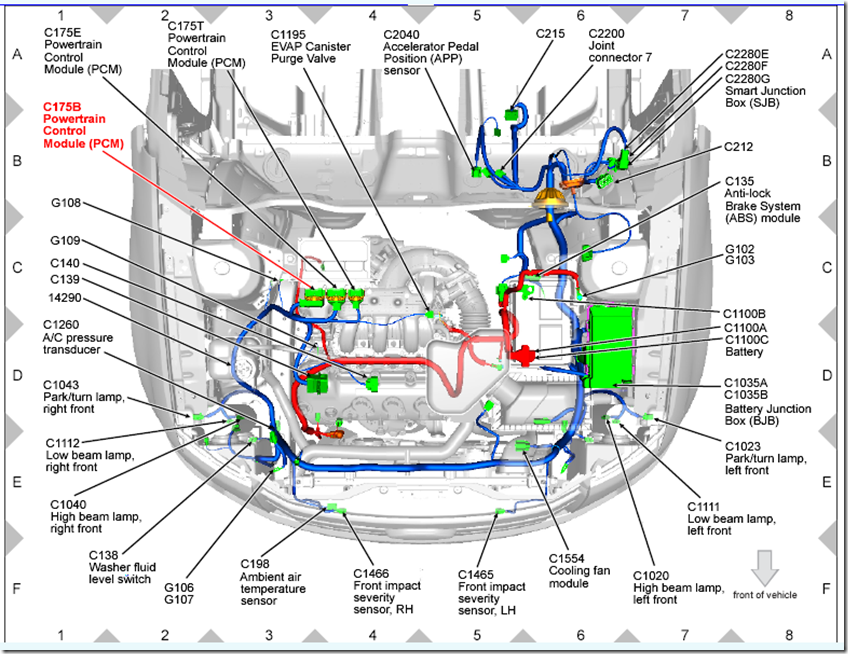 Here are a couple of links to discussions of this problem;
http://forums.automotive.com/70/8868789/engine/engine-overheating-ford-edge/index.html
http://www.justanswer.com/ford/57t4e-ford-edge-se-replaced-entire-engine-fan-module.html
Stay tuned for Part 2
Ford Edge Cooling Fan Replacement
Ford Edge Cooling Fan Replacement