Non-Toxic Propylene Glycol Antifreeze
---
Propylene Glycol Antifreeze and Engine Coolant


AMSOIL Antifreeze & Coolant (ANT) is formulated to provide benefits far beyond those found in today's conventional antifreeze and coolant products. This revolutionary formulation provides maximum antifreeze and cooling protection in the most extreme temperatures and operating conditions. And unlike conventional ethylene glycol-based products, which are highly toxic and even fatal, AMSOIL Antifreeze & Coolant is formulated with propylene glycol. It is biodegradable and requires no special disposal costs or procedures in most areas. Above all, its low toxicity limits the threat to children, pets or wildlife.



Propylene Glycol Antifreeze and Engine Coolant
---
Dominator Coolant Boost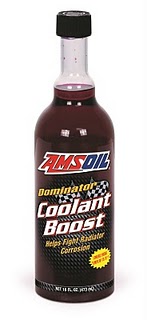 Dominator Coolant Boost is formulated with proprietary tiered surfactant technology, providing quick and effective heat transfer inside radiators and cylinder heads, which results in reduced operating temperatures, more efficient operation, increased horsepower and significantly reduced engine warm-up times in cold weather.




Dominator Coolant Boost
---
Antifreeze test strips; Available in packs of 6 or 50. Use PACKAGE SIZE drop down to select quantity.



Antifreeze Test Strips - More Information.
---



RSS Feed
Request a FREE 48 page Amsoil Catalog. NO obligation. Save money with extended drain intervals and increased fuel economy. REQUEST A FREE CATALOG NOW!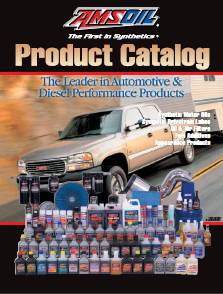 Vehicle lookup; look up your vechicle and find all lubricants, Trico wipers, filters, fluid capacities and more for your specific vechicle. LOOK UP YOUR VEHICLE NOW!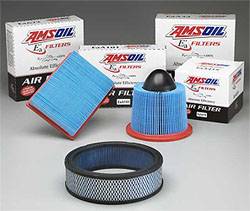 Request information on becoming an Amsoil Dealer. Start your own business, be your own boss and work your own hours. REQUEST INFORMATION ON BECOMING AN AMSOIL DEALER NOW!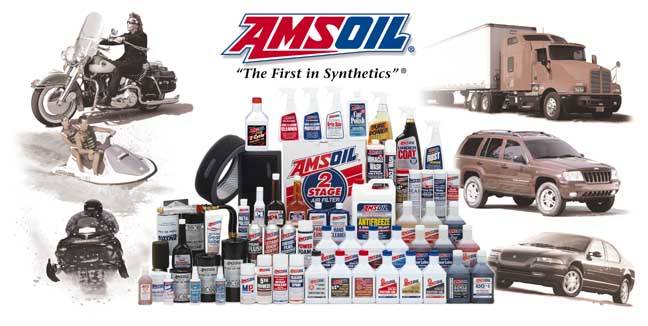 AMSOIL Preferred Customers purchase AMSOIL products at wholesale cost, which is 20-25% less than regular retail prices. Preferred Customers receive an information kit on AMSOIL products and the monthly AMSOIL magazine. Preferred Customer memberships may be renewed indefinitely for only $20/year, or $10.00 for 6 months. BECOME A PREFERRED CUSTOMER NOW!
Contact us with feedback, questions, or requests. We can mail literature, catalogs, or answer questions. Contact SyntheticOilHQ to ask a question.
---

---