Amsoil Synthetic Motorcycle Oil Products
All Amsoil products on one page
To make your shopping easier, we have listed most typical Amsoil synthetic motorcycle oil products on one page. Clicking on the image will take you to more information, clicking on the BUY NOW button will take you directly to the checkout on the Amsoil site. If you aren't ready right now, please fill our the simple Amsoil catalog request form and we will send you a 48 page catalog via US mail, along with any other information you request. There is NO obligation, if you fill out the form you get a catalog; that's it. We do required your address; that is necessary to mail the catalog.
AMSOIL 20W-50 is a premium oil designed for those who demand the absolute best lubrication for their motorcycles. AMSOIL 20W-50 Motorcycle Oil is the result of extensive research and is specially formulated to excel in all areas unique to motorcycles, including the high temperatures of air-cooled engines such as Harley-Davidson® V-Twins, wet-clutch lubrication, extreme-pressure regions of gears and chains and rust common to short trips and storage.
Reduces Friction, Heat and Wear
In high heat conditions, engine protection is not sacrificed. It has exceptional high-temperature film strength and contains a heavy treatment of anti-wear additives to reduce wear regardless of operating conditions. AMSOIL 20W-50 Oil is thermally (heat) stable and contains maximum levels of oxidation inhibitor additives. It is extremely resistant to breakdown and engineered to prevent damaging sludge and carbon deposits for superior engine cleanliness.

Provides Extreme Pressure Quality Protection for Gears and Chains; there is no need for separate transmission or primary chaincase lubricants. It is absolutely shear stable and will not thin out from mechanical activity. AMSOIL 20W-50 Oil performs like a gear lube without the negative effects of extreme-pressure additives. In the FZG gear test, AMSOIL achieved a perfect score with a "zero" wear rating (see test photo).

Delivers Superior Rust Protection
Motorcycles are prone to rust from storage, humidity and short drives. Rust can cause major damage such as roller bearing failure, uncontrolled wear, compression loss and blow-by. Good rust protection, however, comes by design and is not natural to engine oils. AMSOIL Synthetic Motorcycle Oil contains special anti-rust agents. It passes the ASTM D-1748 humidity cabinet rust test and clearly demonstrates superior rust protection.

Amsoil motorcycle oil provides excellent wet clutch performance. AMSOIL 20W-50 Synthetic Oil contains no friction modifiers and promotes smooth shifting and positive clutch engagement. It controls heat and helps prevent slippage and glazing, while its high TBN helps to improve clutch life by resisting the acids that can degrade clutch material. Gear oil protects transmissions as well. Motorcycle filters include chrome and black oil filters, and air filters.
Amsoil Harley Davidson oil chart
.
Parse error: syntax error, unexpected '<' in /home3/jlackman/public_html/rss-harleyparts.php(3) : eval()'d code on line 1
.



RSS Feed
Request a FREE 48 page Amsoil Catalog. NO obligation. Save money with extended drain intervals and increased fuel economy. REQUEST A FREE CATALOG NOW!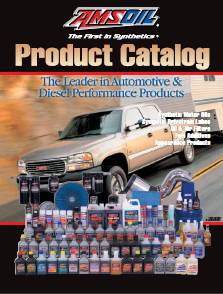 Vehicle lookup; look up your vechicle and find all lubricants, Trico wipers, filters, fluid capacities and more for your specific vechicle. LOOK UP YOUR VEHICLE NOW!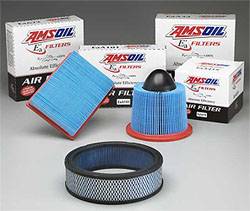 Request information on becoming an Amsoil Dealer. Start your own business, be your own boss and work your own hours. REQUEST INFORMATION ON BECOMING AN AMSOIL DEALER NOW!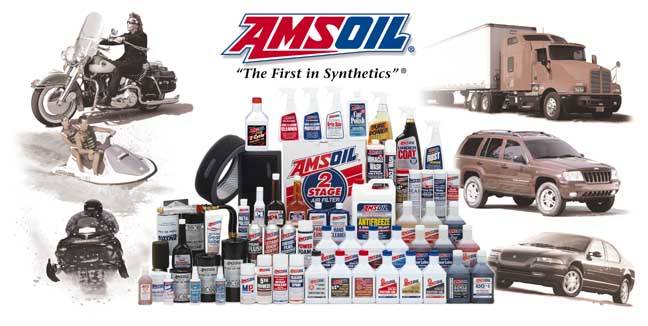 AMSOIL Preferred Customers purchase AMSOIL products at wholesale cost, which is 20-25% less than regular retail prices. Preferred Customers receive an information kit on AMSOIL products and the monthly AMSOIL magazine. Preferred Customer memberships may be renewed indefinitely for only $20/year, or $10.00 for 6 months. BECOME A PREFERRED CUSTOMER NOW!
Contact us with feedback, questions, or requests. We can mail literature, catalogs, or answer questions. Contact SyntheticOilHQ to ask a question.
---

---