Do you own an oil change shop?
As many as 100,000 businesses currently offer an oil change,
ATF flush or other lubricant installation as standard services.
They include 16,000 dedicated quick lubes; 21,000 car dealerships
and more than 60,000 tire shops, full-service auto shops, garages
and other businesses.
More and more customers are looking for synthetic oil, and a place to have it installed. You can seperate your business from the competition by offering Amsoil synthetic oil to your customers.
Profit margins per car are GREATER with Amsoil synthetics than conventional oil.
The AMSOIL Installer Program targets businesses serving the
do-it-for-me (DIFM) market, which now comprises an estimated
70 percent of all passenger car owners and will reach 80 percent
within the next decade.

The Installer Program features XL and OE Motor Oils, as well as
other products suited to oil change specialists, including AMSOIL
diesel oils, European Car Formula Motor Oil, Automatic Transmission
Fluid and P.i.® Performance Improver.

The chart below demonstrates how installers can earn increased profits selling AMSOIL synthetic motor oils compared to
conventional oil. Though profits vary depending on the price the installer charges for the service, the type of AMSOIL motor
oil sold and the drain interval, OE and XL offer higher profit potential. Both oils are priced to ensure value for customers and
profits for Dealers and installers.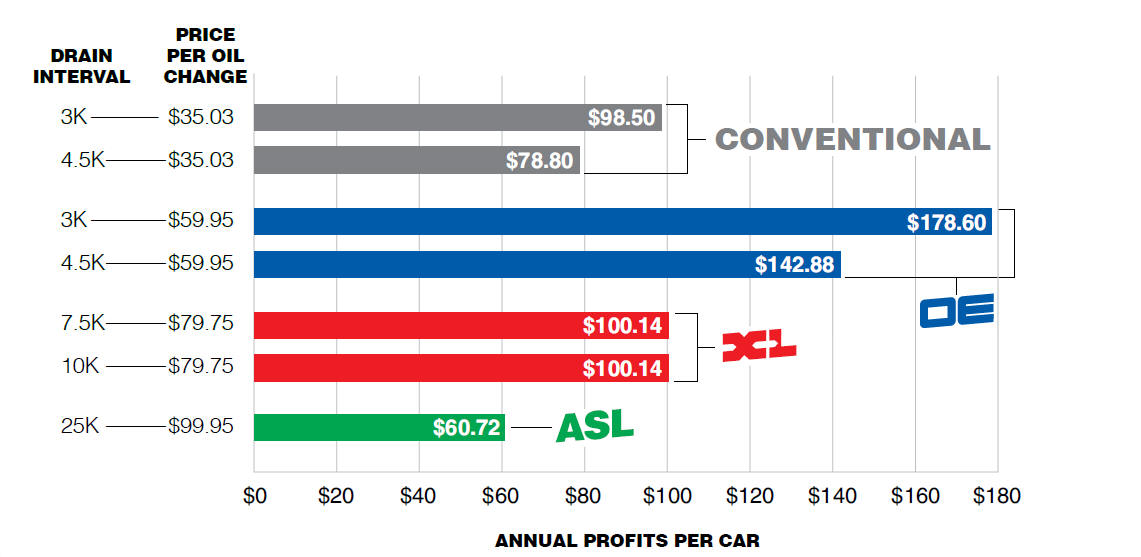 `Next steps to become a retail Amsoil account;
Phone; To become an Amsoil Dealer simply call 1-800-956-5695, and tell the phone operator you would like to become an Amsoil Retail account. You will need your VISA card number handy when you call. When the operator asks for your Customer Number tell them: 313120.
Online; Use this link to request information. This is the easiest; it's a quick online form.