Get a FREE Amsoil catalog!
 Amsoil prize pack
The 2011-12 AMSOIL Championship Snocross Series is underway and AMSOIL is celebrating with a giveaway for the fans.
AMSOIL is giving away weekly prizes throughout the ACSS season, including AMSOIL INTERCEPTOR® 2-Cycle Oil and AMSOIL beanies. At the end of the season, one lucky fan will receive a premium AMSOIL Klim jacket and a pair of AMSOIL Klim gloves.
Amsoil prize pack
Fill out the form HERE for your chance to win.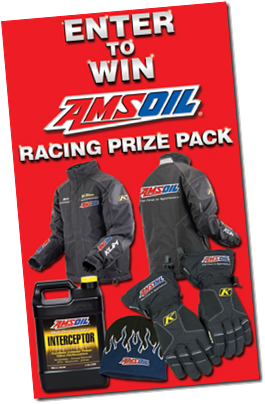 WordPress Tags:
Enter,AMSOIL,Winter,Prize,Pack,Championship,Snocross,Series,giveaway,ACSS,INTERCEPTOR,Cycle,Klim,jacket,Fill,HERE