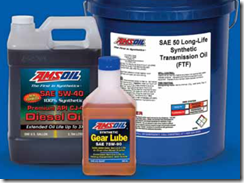 AMSOIL SYNTHETIC LUBRICANTS
INCREASE FUEL ECONOMY
6.54 PERCENT IN DIESEL
TRUCKING APPLICATIONS1
For a copy of this study, ask for it in the catalog request form!
Use this link for all Amsoil heavy trucking products on one page.
Industry-Standard Testing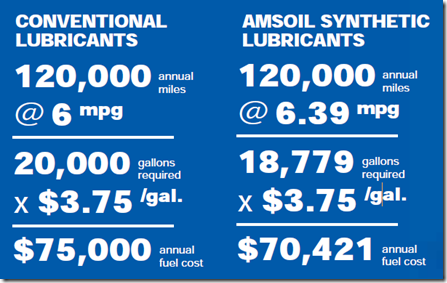 To determine the fuel economy benefits of its synthetic lubricants, Amsoil conducted the industry-standard SAE J1321 In-Service Fuel Economy Test Procedure.
First, the baseline rate of fuel consumption was determined for two nearly identical Kenworth® T800B diesel trucks and 53' trailers from Ford® Motor Company's* Rawsonville, MI fleet. Texaco brand conventional lubricants were installed in each vehicle's engine, transmission, and front and rear differentials. Both trucks simultaneously completed runs on a 40-mile test route representative of real-world driving conditions beginning and ending at Ford's Rawsonville fleet maintenance facility.
Fuel consumption was recorded from each vehicle's engine control module (ECM)
following each run. Although both vehicles were operated using the same conventional
lubricants and according to the same procedures, the test truck consumed an average
of 0.37 more gallons of fuel per run compared to the control truck.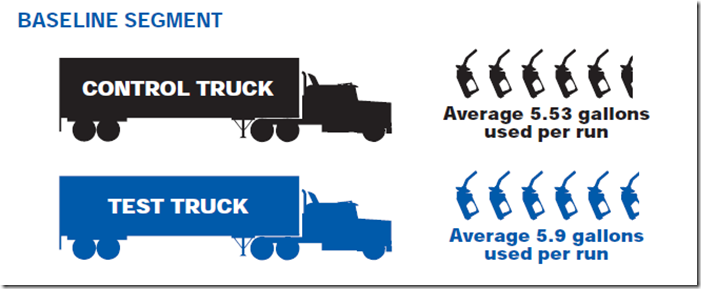 The test truck alone was then thoroughly flushed of its conventional lubricants prior to
installing AMSOIL synthetic lubricants. Both trucks simultaneously completed runs on
the test route according to the same procedures used during the baseline segment. Fuel
consumption data was again recorded from the ECMs. The switch to AMSOIL synthetic
lubricants eliminated the 0.37-gallon difference in fuel consumption per baseline
segment run, resulting in 6.54 percent improved fuel economy.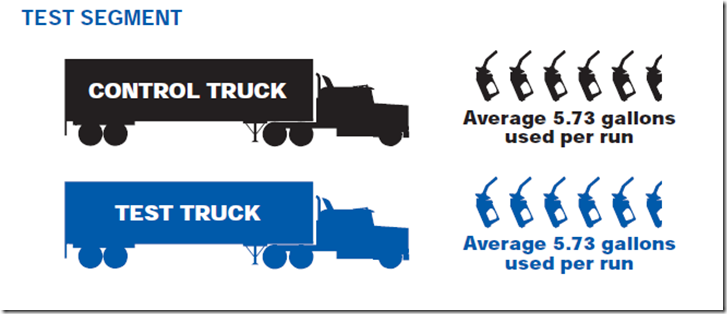 WordPress Tags: AMSOIL,SYNTHETIC,LUBRICANTS,INCREASE,FUEL,ECONOMY,PERCENT,benefits,industry,Service,Test,Procedure,consumption,Kenworth,Ford,Motor,Company,Rawsonville,fleet,Texaco,vehicle,engine,transmission,Both,world,maintenance,module,Although,procedures,truck,trailers,differentials,vehicles,trucks